About Us
JoeDeejay is located in Grand Ledge and offers quality disc jockey services throughout Mid-Michigan. My goal as your DJ is to provide exceptional services for your wedding reception or other event at a competitive price. I work hard to ensure you and your guests have a fun and enjoyable time.
Please feel free to click the links at the top of the page for more info on the services I provide or to inquire about availability for your event today.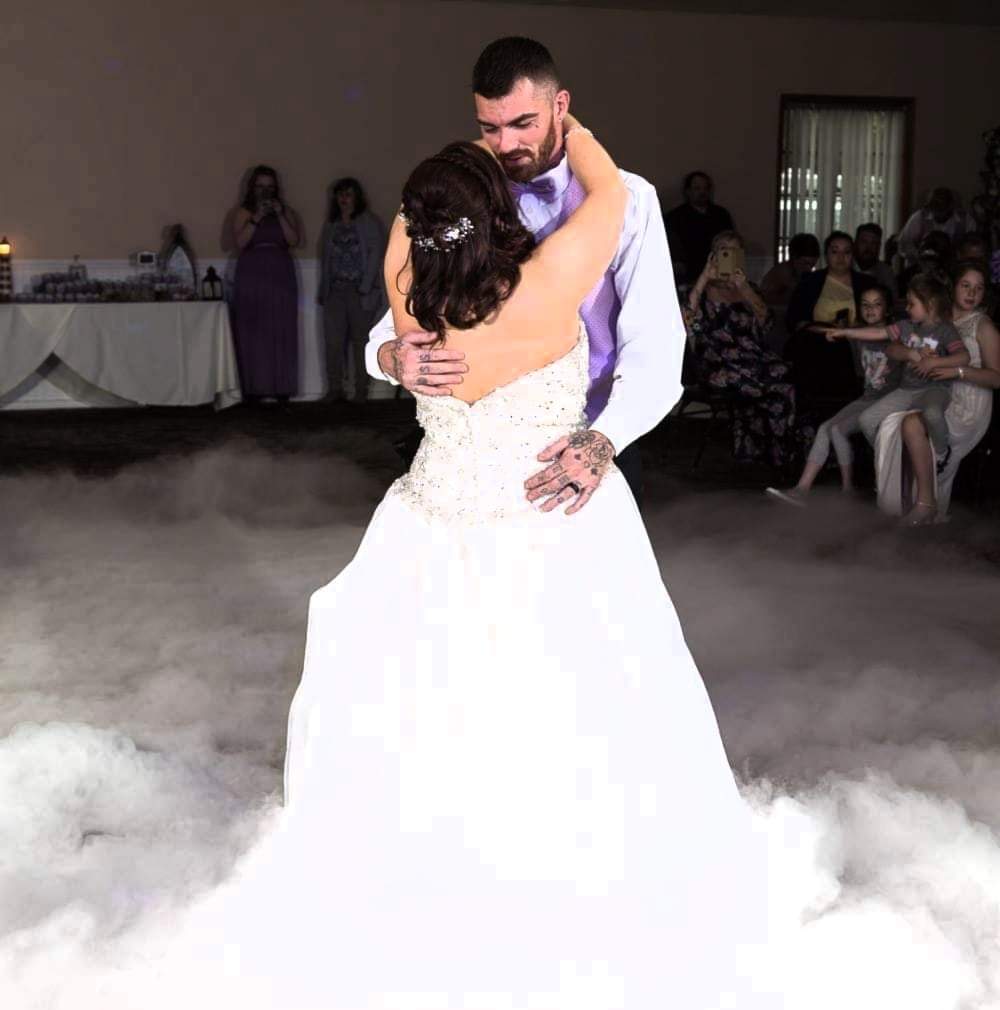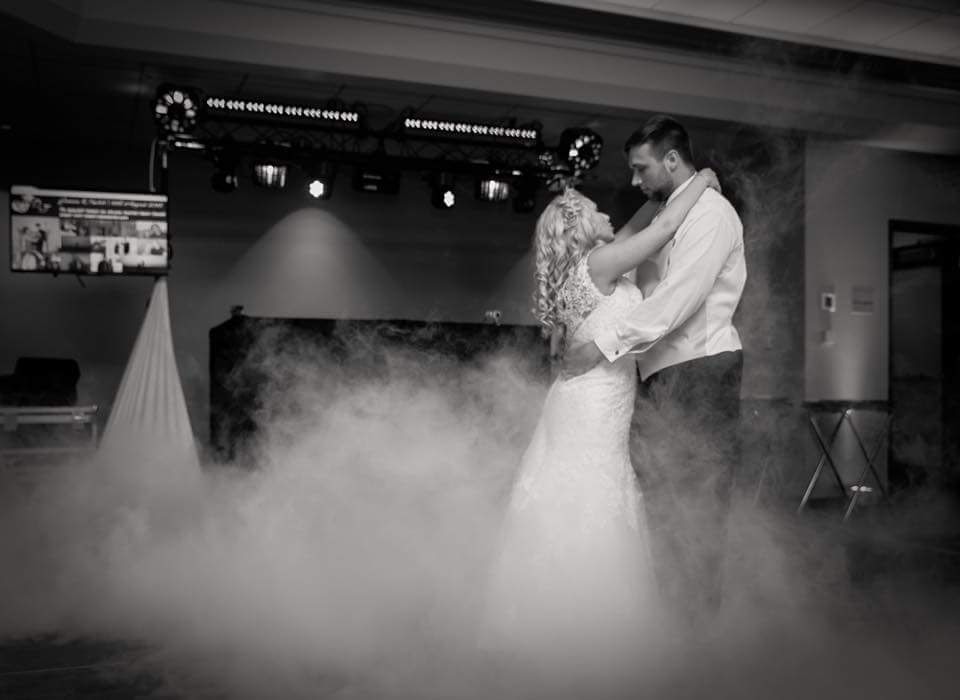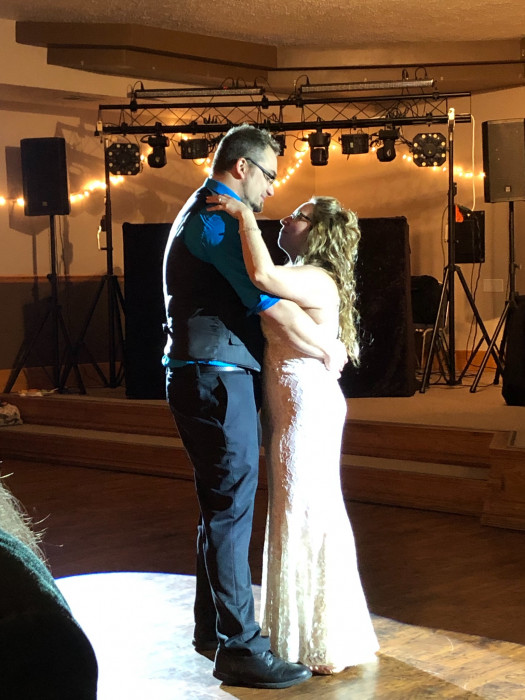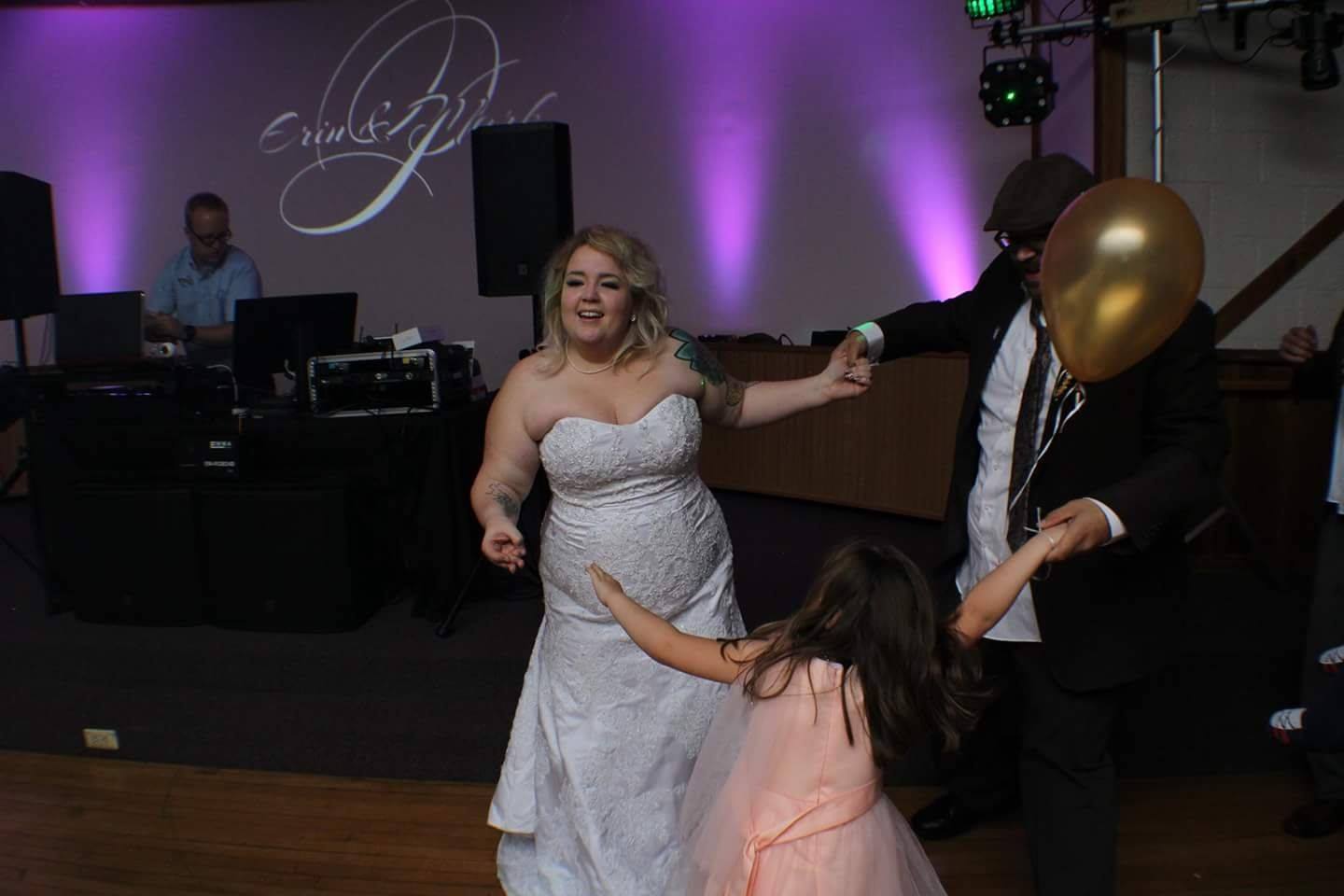 Your Wedding DJ
It is my firm belief that your wedding should be tailored to your wants and needs. I will work with you before and during your special event to make sure that everything goes smoothly.
What can you expect from JoeDeeJay:
Your DJ – As the owner I will work with you from our initial first contact all the way through the end of your event. I will provide consultation ahead of your wedding date to build out a schedule for your event. Input from past wedding experiences will also be provided to help you through this process.
Reliability – I have never missed an event and always arrive hours early to every venue to begin setup. I am ready when guests start to arrive even if that is ahead of schedule.
Flexibility – This is your special day if something needs to be changed last minute, no problem. No plan is perfect and I am willing to switch things up on the spot to meet your needs.
Great Sound – I use an array of professional speakers, subwoofers and amplifiers to provide room filling full range sound. Digital processing is placed between the audio source and the amplifiers to optimize audio signals sent to each speaker.
Light Show – I use different styles of lights to provide a exciting environment for you and your guests. Full color RGB led wash and spot lights, full motion lights, derby lights, and lazers are some of the different fixtures that will be used during your event. All of my fixtures are PC controlled and setup to sync with the music and theme of your event.
Music Selection – Have a song you or your guests want to hear? I will work hard to find it. Have a list of songs you dont want to hear during your event? No problem, I will put together a do-not-play list for your event. In the end this is your special event and your needs will always come first.
Price – My prices remain very competitive and what is agreed upon before your event will not change.
Your Event DJ
I have experience working with a wide range of events and venues including:
– High School / Middle School Dances
– Daddy-Daughter and Mother-Son Dances
– Anniversary Parties
– Reunions
– Holiday Parties
– Company Parties / Events
– Any Other Event Needing Sound / Music Services
I will provide DJ services along with lights at a very competitive rate and will work with almost any budget. Let me help to make your event a night to remember. Please feel free to contact me with your needs along with dates and times of the event and I will get right back with you.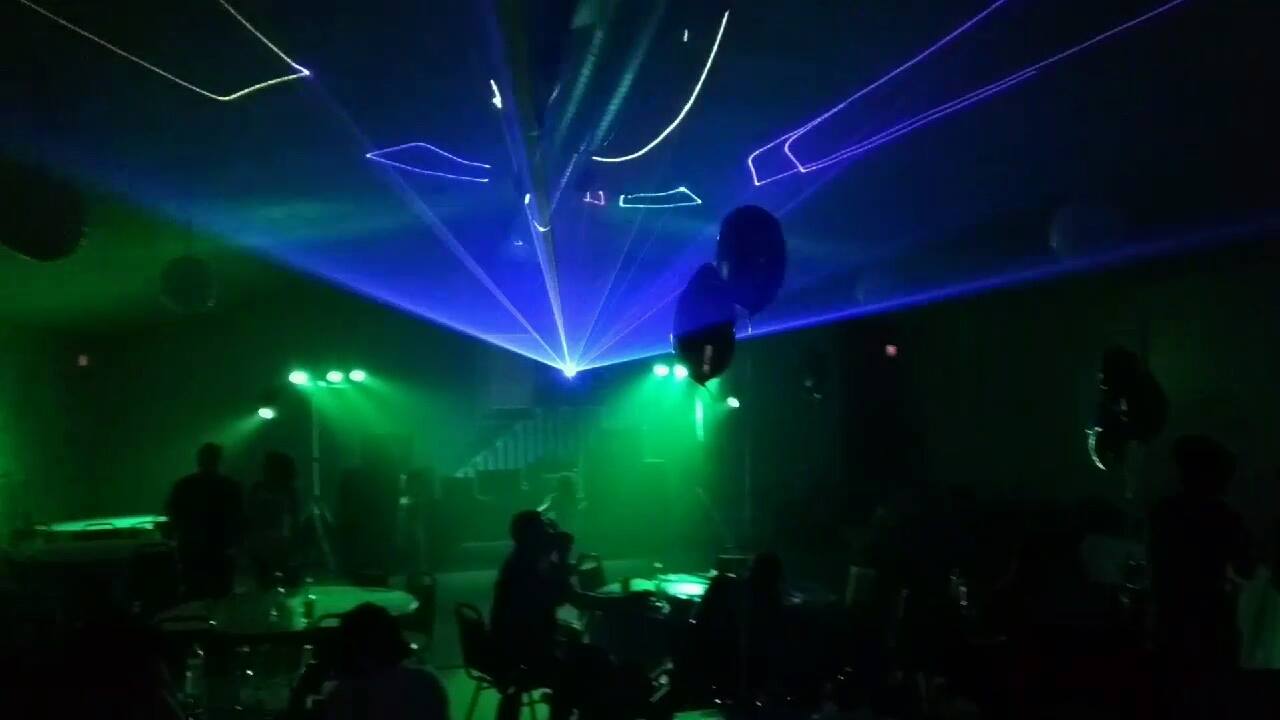 Supplemental Services
We can provide additional supplemental services to your event including: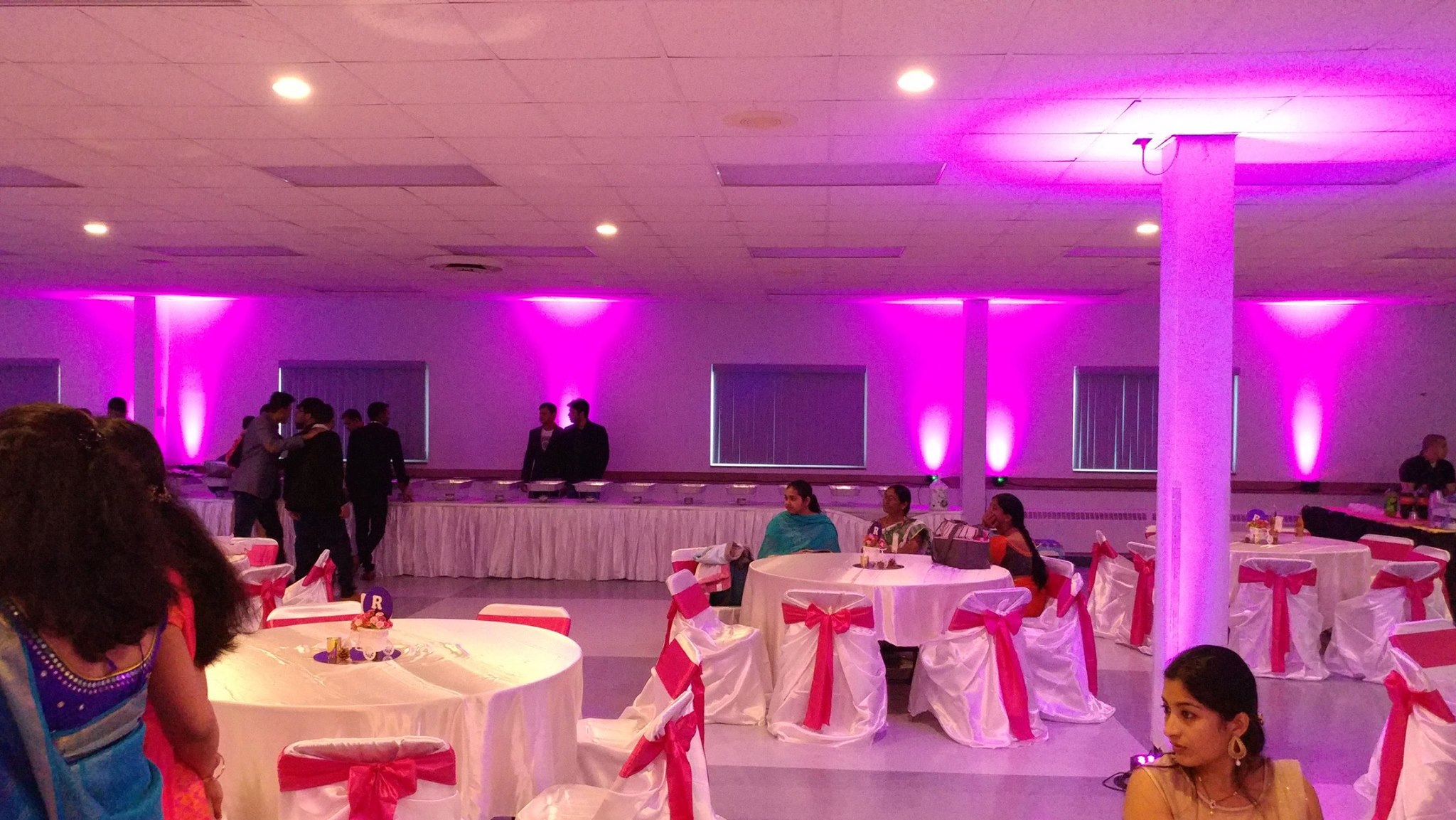 Uplighting – $150
Uplighting is a popular lighting effect created by strategically placing lighting fixtures on the floor and pointing them up. Thus creating the effect of "up lighting". Uplighting is a very effective way to dramatically improve the ambience of an event space.
Accent walls with color, highlight special areas, or cast a welcoming and festive glow through your event venue with uplighting. Fantastic way to spruce up a drab venue! Perfect for weddings, corporate events, concerts, school dances, birthday parties, bar/bat mitzvahs, anniversary parties, or any party you're hosting. You can use uplighting in any size event venue, or even just a small home.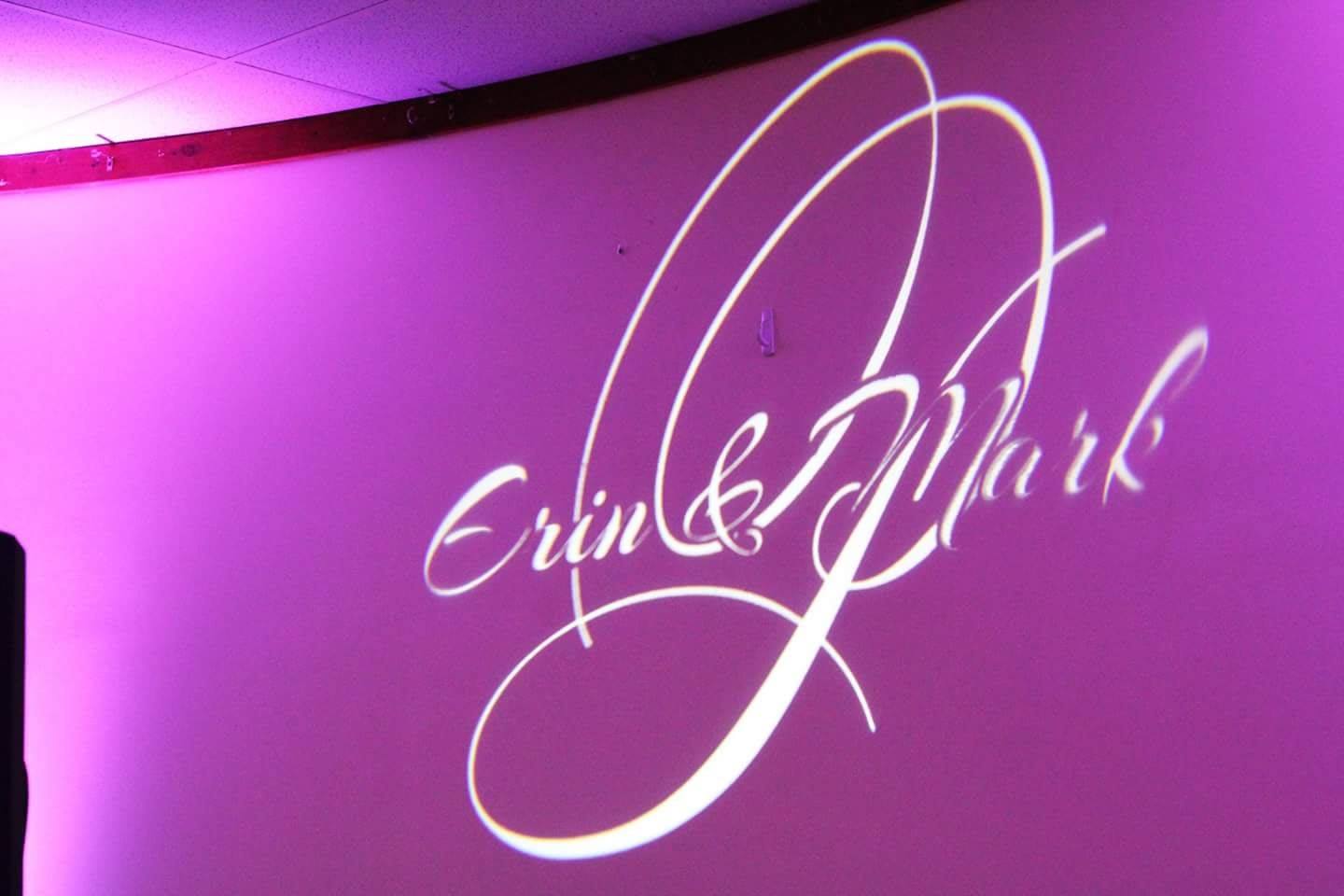 Monogram Light – $50
Monogram lighting is created using a "gobo" and a special gobo projector. A "gobo" is a small disc that is inserted into a special gobo projector. You can project your monogram, names, wedding date, or anything else onto any surface for a special wedding lighting effect.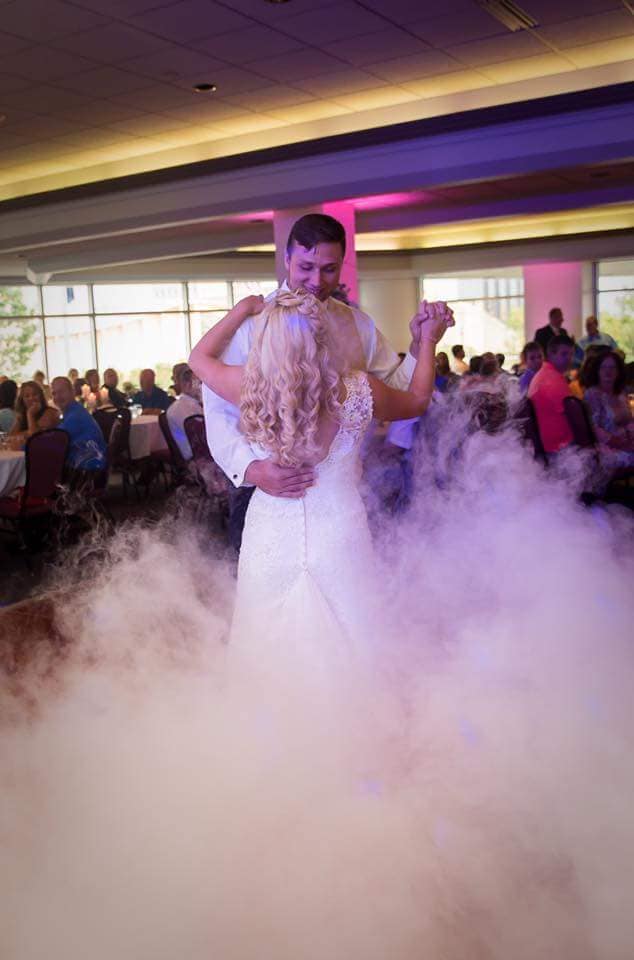 Dancing on a cloud – $150
Dancing on a Cloud or Dancing on Clouds is a "special effect", accomplished by utilizing a dry ice machine, which, when loaded with steaming water and dry ice produces a thick white cloud of smoke resembling, well, a cloud!
During Weddings, Dancing on a Cloud is used during a first dance or parent's dances, for Sweet 16s they are used during the father-daughter dance or event during the dance with the boyfriend.
"Joe was amazing and very responsive. He was always quick to respond to any emails and met with us on zoom to talk about the upcoming big day. He also listened to us when we said we didn't want to many lights and set up the perfect amount for what we wanted. He kept people on the floor. I had one groomsmen who was sweating through his suit because he said he would "take a break when a non-banger came on" and he never took a break. He was responsive to our requests and even helped us find a special song dear to our heart that wasn't through his music subscription service. Great time and definitely recommend!"
Abagail G.
WEDDING 10/30/2021
"Joe was amazing to do work with! He has unbeatable prices, quick communication, and went above and beyond anything I could had asked for ! He even got out on to the dance floor to bust a move with us! I highly recommend booking him- you won't regret it!! Thanks for all that you did Joe, we truly appreciate it!"
Emily B
WEDDING 10/16/2021
"Joe was an incredible DJ! He was the perfect addition to our wedding and helped our day go smoothly and beautifully. He was excellent to work with as well!"
Emily I.
WEDDING 10/09/2021
"Joe made our wedding day all the more special. He was professional yet so much fun and our guests loved him. His set up was great, the planning process was a breeze. One of the best things about Joe was that he really cared about our day going well and blew it out of the water. He took song requests, was flexible with changes, and had awesome equipment. We highly recommend booking him for your event."
Shannon F.
WEDDING 09/18/2021
"Joe did a wonderful job as the DJ for our wedding. He was so easy to work with and our guests had a fantastic time. Thank you so much for making our wedding so fun and special!"
Holly
WEDDING 09/03/2021
"Joe was such an amazing DJ for our wedding, and so easy to work with! I had gotten his information from a friend who used him and had the same great experience. We used him for both the ceremony and reception, which I highly recommend! He walked us through all the different aspects of the event, and did a great job as MC with announcements/etc. He worked great with out day of coordinator to make sure everything was good to go on the day of, and the event ran perfectly! I would definitely recommend Joe if you are getting married in the Lansing/GR area!"
Maureen M.
WEDDING 07/31/2021
"We had the best time with Joe. He helped fill in all the small details! And the music was amazing! He went with the flow and played the best stuff!"
Stephanie G.
WEDDING 07/10/2021
"Our backyard wedding was taken to the next level with the addition of a dj. He was very professional. Played music the entire time. He added a much appreciated level of ambiance for the dinner. Followed by some great dance music for guests to dance too."
Christopher N.
WEDDING 06/05/2021
"Joe did a great job! He was on top of everything, both before and during our wedding. The music was awesome and the dance floor was never empty! Greatly recommend him."
Abigail R.
WEDDING 03/13/2021
"Joe was perfect! He was easy to contact and responded quickly! Answered all our questions and even was able to take last minute details. The best part is he got on the dance floor with us to show us some moves! Haha Highly recommend!"
Kylie C.
WEDDING 10/31/2020
"Joe is simply amazing. He made our wedding fun and engaging! He created his own LED board/screen, LED mask, DJ setup, and more. He balanced the audio in the venue perfectly, and mic'd us up perfectly at our ceremony. He coordinated with our vendors and kept things moving at a comfortable pace, and was very situationally aware. This guy knows what he's doing and he's one hell of a nice guy as well. My wife and I will certainly be contacting him for his services in the future when we host other events. His prices are fantastic and so is his setup!"
Alexandra W.
WEDDING 10/10/2020
"Joe was so great for our wedding reception! We didn't have many specific song requests so we left the music choices pretty much up to Joe and he did not disappoint. He knew how to get/keep guests on the dance floor and he played a great variety so all guests could enjoy. He also had a really fun photobooth set up that we, and our guests, loved! Joe was so flexible and accommodating when we had to change up our wedding plans and move everything from an indoor venue to an outdoor space. We would definitely recommend Joe to any couple looking for a fun wedding reception!"
Nicole T.
WEDDING 09/19/2020
"Joseph was awesome. We would highly recommend. He was on point with all the songs that were played. He could read the room It was very special to me when he saw the all my nieces and nephews wanting to start dancing and he played all the top Disney songs for them."
Hannah G.
WEDDING 09/05/2020
"Joe was such a great DJ! He showed up on time helped my family set up a projector that we never told him about. He was super flexible with moving up and down the stairs of our barn and making sure everyone knew what was going on. COVID made our wedding different and we had to have people in two different spaces but he made sure their were speakers everywhere so no matter where you, were you were also apart of our big day. He played music off of the playlist I made as well as took requests from our crazy families. He even did a fun dance with all the guys at our wedding and kept the party going! I highly recommend Joe to be the DJ at your wedding. He has a great price and goes above and beyond to make sure your day is going smoothly!"
Ellie R.
WEDDING 08/22/2020
"Joseph did such an amazing job DJ-ing our wedding! I would recommend him a hundred times over!"
Ciera E.
WEDDING 07/19/2020