About Us
JoeDeejay is located in Grand Ledge and offers quality disc jockey services throughout Mid-Michigan. My goal as your DJ is to provide exceptional services for your wedding reception or other event at a competitive price. I work hard to ensure you and your guests have a fun and enjoyable time.
Please feel free to click the links at the top of the page for more info on the services I provide or to inquire about availability for your event today.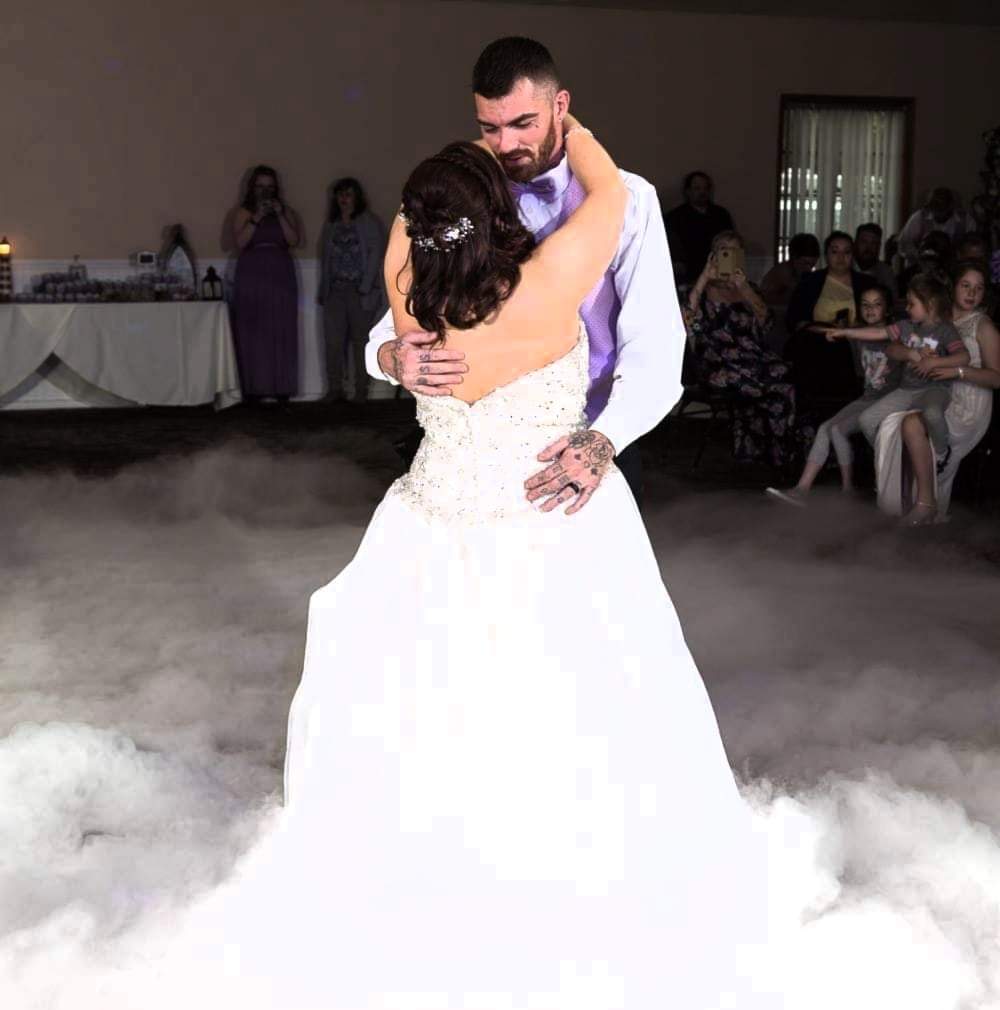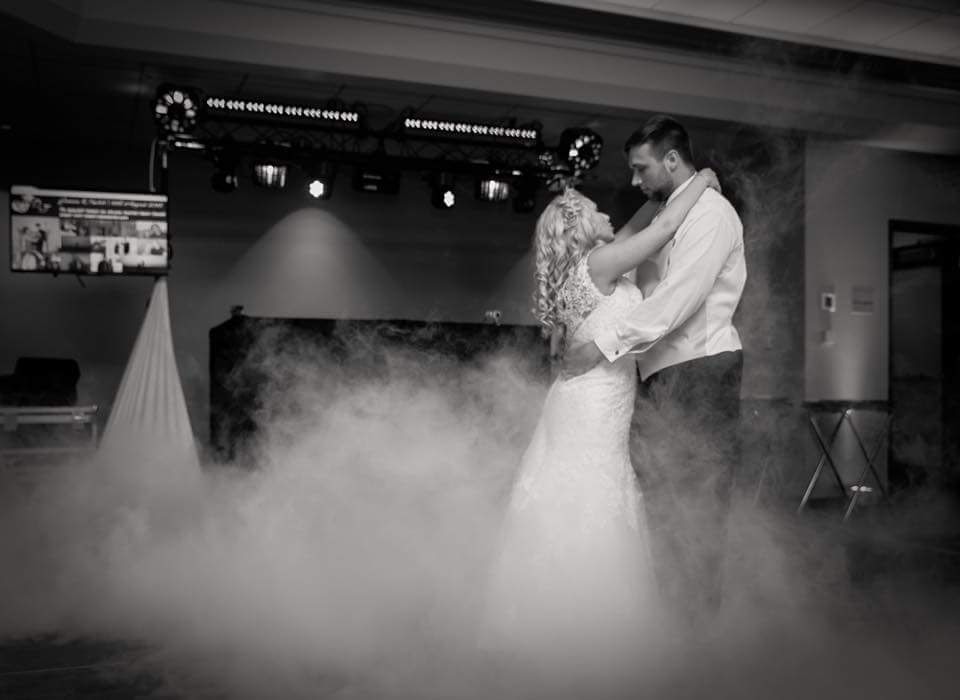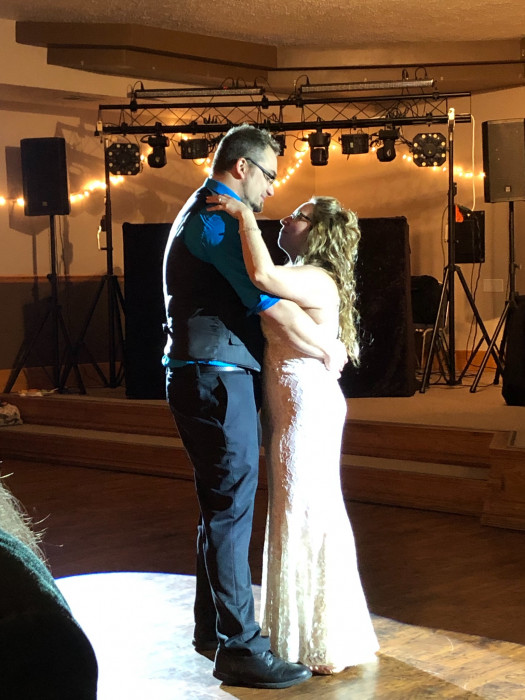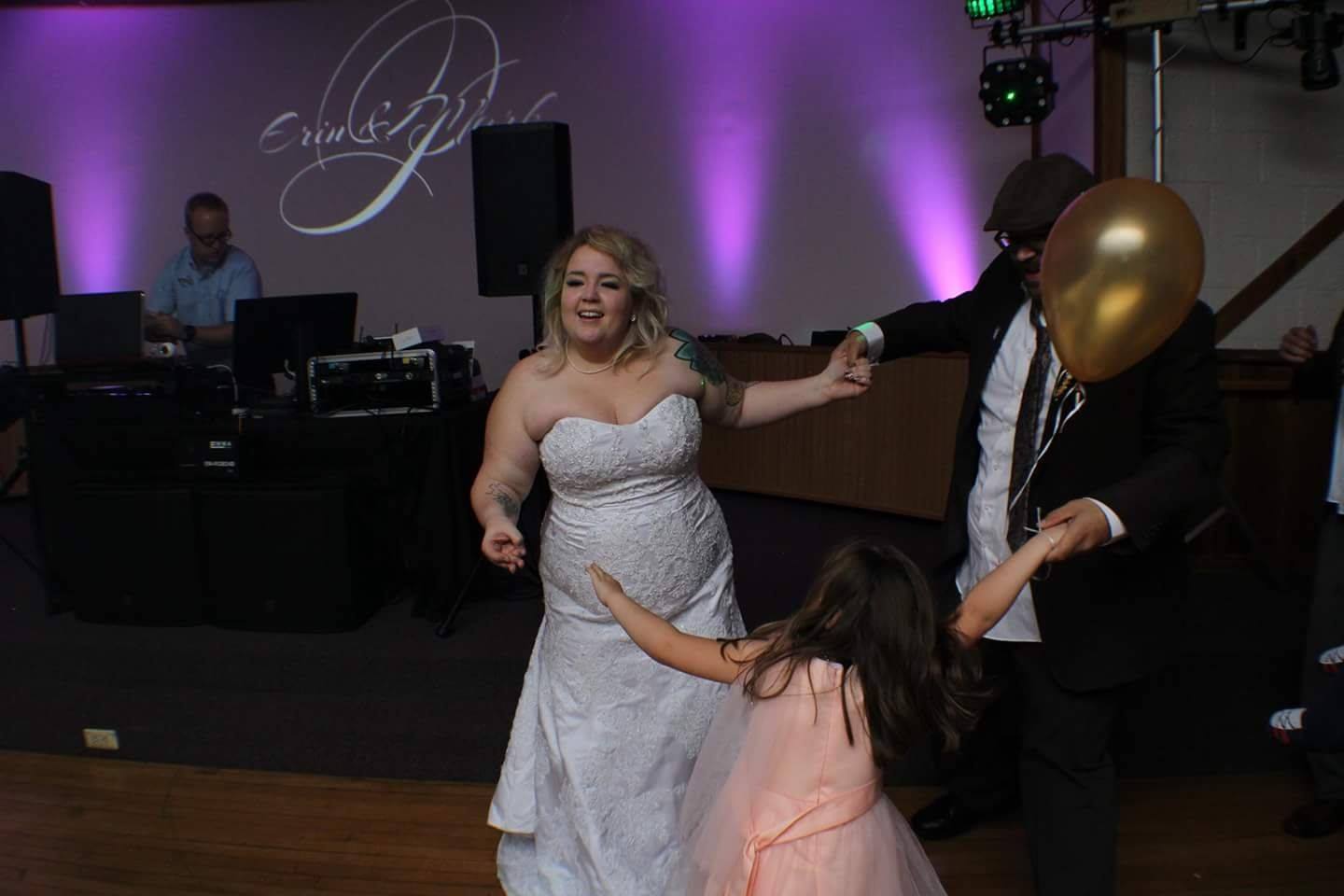 Your Wedding DJ
It is my firm belief that your wedding should be tailored to your wants and needs. I will work with you before and during your special event to make sure that everything goes smoothly.
What can you expect from JoeDeeJay:
Your DJ – As the owner I will work with you from our initial first contact all the way through the end of your event. I will provide consultation ahead of your wedding date to build out a schedule for your event. Input from past wedding experiences will also be provided to help you through this process.
Reliability – I have never missed an event and always arrive hours early to every venue to begin setup. I am ready when guests start to arrive even if that is ahead of schedule.
Flexibility – This is your special day if something needs to be changed last minute, no problem. No plan is perfect and I am willing to switch things up on the spot to meet your needs.
Great Sound – I use an array of professional speakers, subwoofers and amplifiers to provide room filling full range sound. Digital processing is placed between the audio source and the amplifiers to optimize audio signals sent to each speaker.
Light Show – I use different styles of lights to provide a exciting environment for you and your guests. Full color RGB led wash and spot lights, full motion lights, derby lights, and lazers are some of the different fixtures that will be used during your event. All of my fixtures are PC controlled and setup to sync with the music and theme of your event.
Music Selection – Have a song you or your guests want to hear? I will work hard to find it. Have a list of songs you dont want to hear during your event? No problem, I will put together a do-not-play list for your event. In the end this is your special event and your needs will always come first.
Price – My prices remain very competitive and what is agreed upon before your event will not change.
Your Event DJ
I have experience working with a wide range of events and venues including:
– High School / Middle School Dances
– Daddy-Daughter and Mother-Son Dances
– Anniversary Parties
– Reunions
– Holiday Parties
– Company Parties / Events
– Any Other Event Needing Sound / Music Services
I will provide DJ services along with lights at a very competitive rate and will work with almost any budget. Let me help to make your event a night to remember. Please feel free to contact me with your needs along with dates and times of the event and I will get right back with you.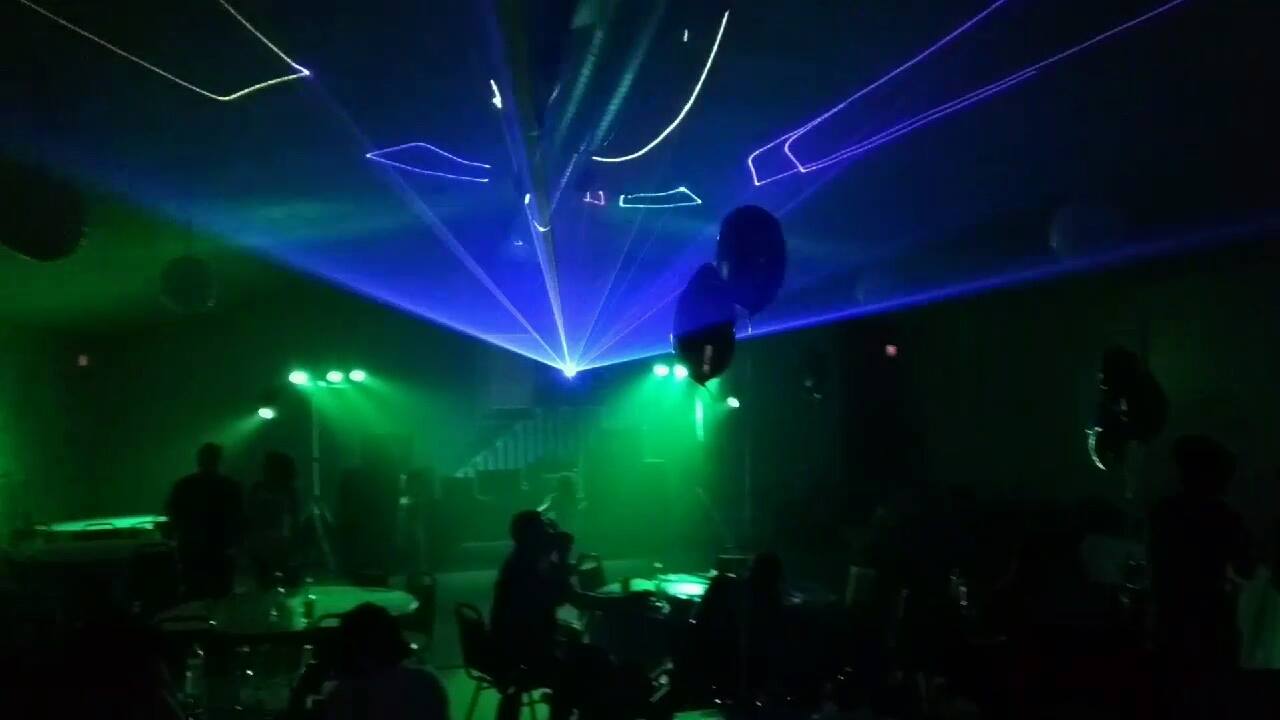 Supplemental Services
We can provide additional supplemental services to your event including: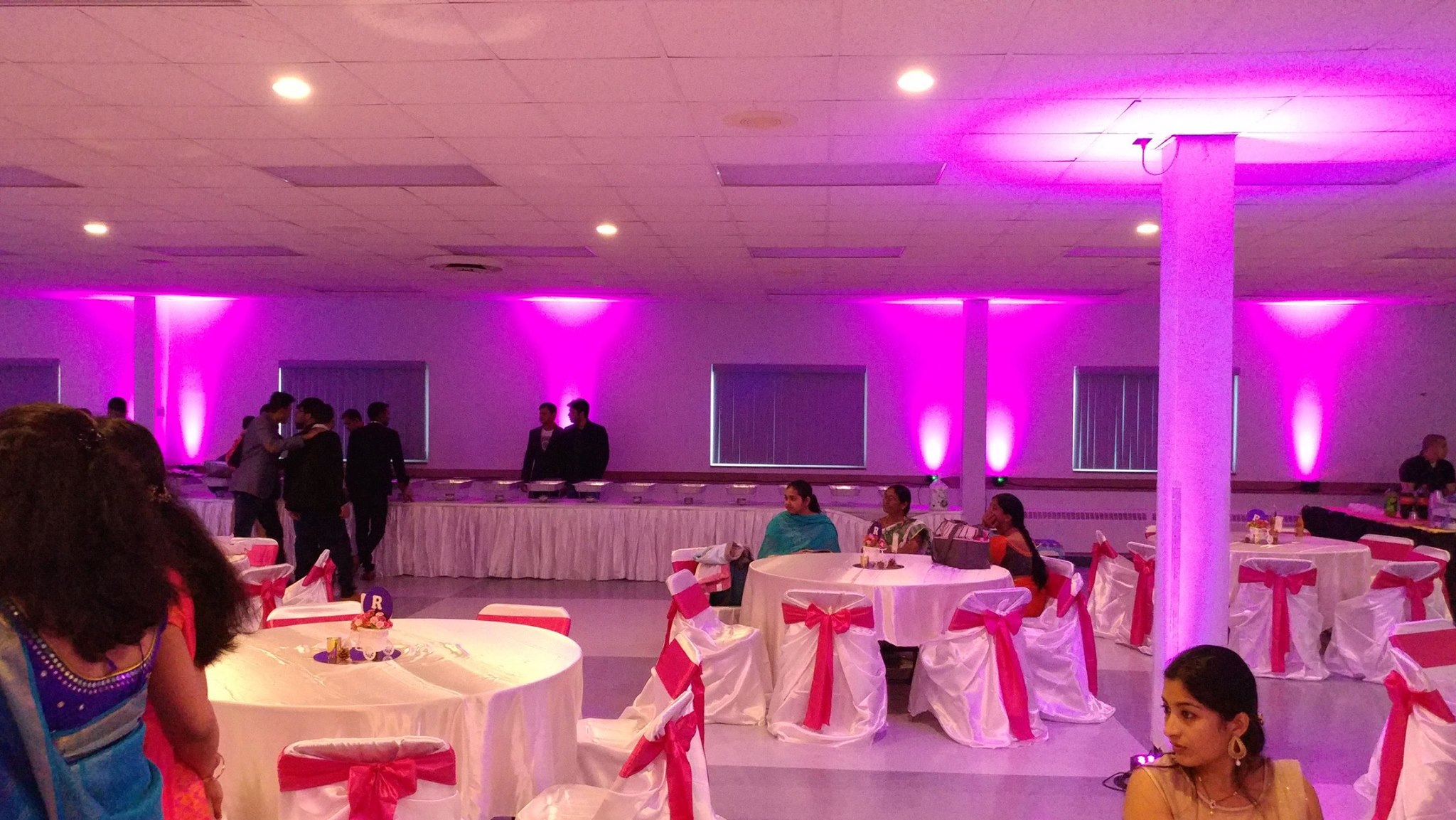 Uplighting – $200
Uplighting is a popular lighting effect created by strategically placing lighting fixtures on the floor and pointing them up. Thus creating the effect of "up lighting". Uplighting is a very effective way to dramatically improve the ambience of an event space.
Accent walls with color, highlight special areas, or cast a welcoming and festive glow through your event venue with uplighting. Fantastic way to spruce up a drab venue! Perfect for weddings, corporate events, concerts, school dances, birthday parties, bar/bat mitzvahs, anniversary parties, or any party you're hosting. You can use uplighting in any size event venue, or even just a small home.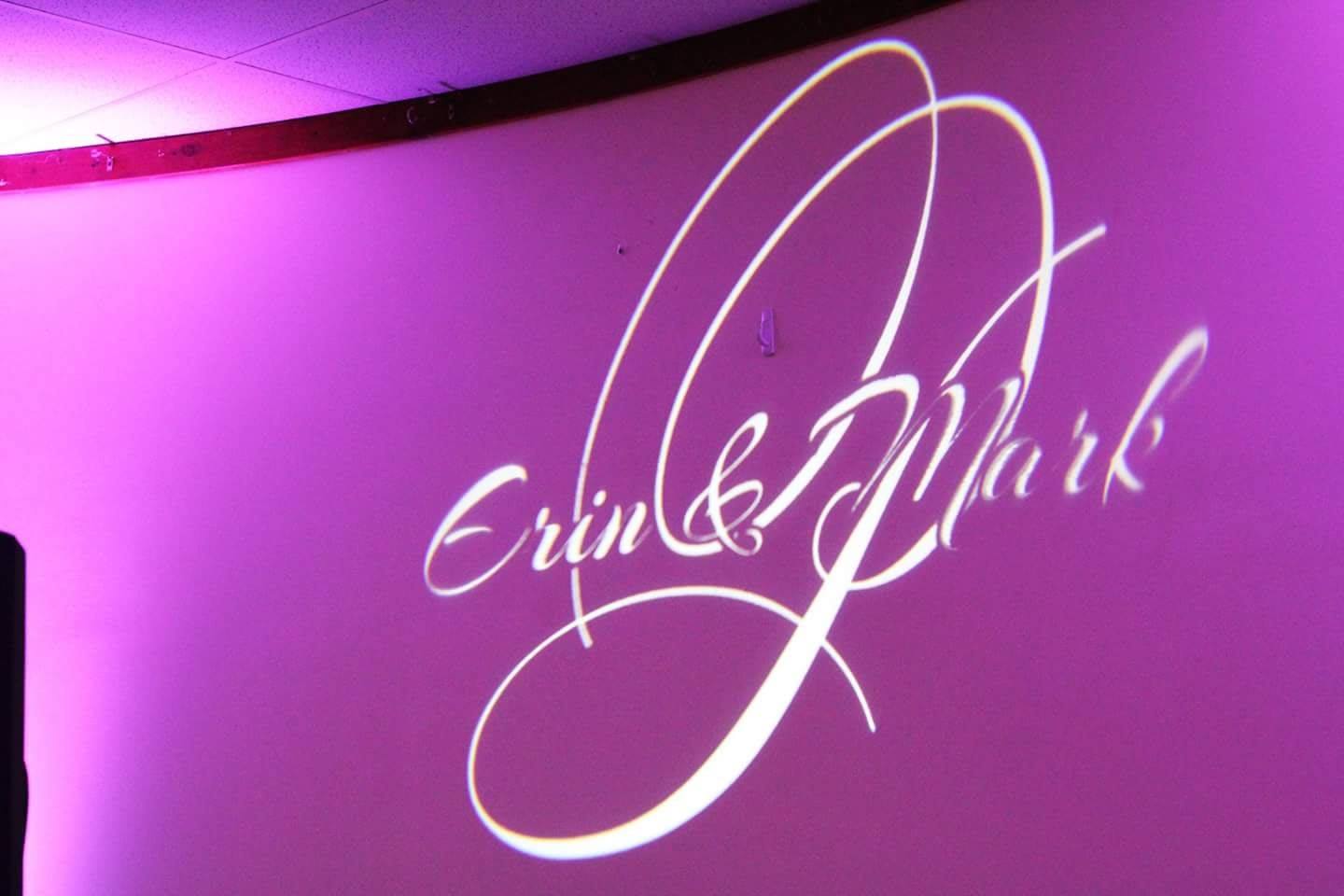 Monogram Light – $100
Monogram lighting is created using a "gobo" and a special gobo projector. A "gobo" is a small disc that is inserted into a special gobo projector. You can project your monogram, names, wedding date, or anything else onto any surface for a special wedding lighting effect.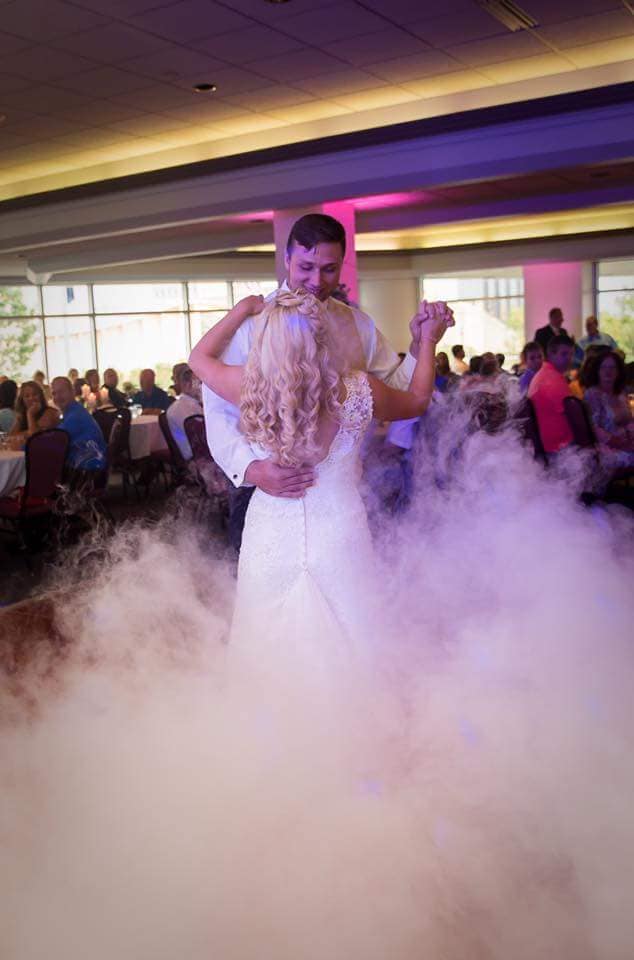 Dancing on a cloud – $200
Dancing on a Cloud or Dancing on Clouds is a "special effect", accomplished by utilizing a dry ice machine, which, when loaded with steaming water and dry ice produces a thick white cloud of smoke resembling, well, a cloud!
During Weddings, Dancing on a Cloud is used during a first dance or parent's dances, for Sweet 16s they are used during the father-daughter dance or event during the dance with the boyfriend.
"Our service couldn't have been better. He met with us prior to our reception and made sure he had a full understanding of what we wanted. On the day of the event, our venue manager informed him that dinner would be a little late. He worked with my parents to fill the time appropriately. We received many compliments from guests on both his problem solving and the music he played."
Kailee
WEDDING 08/10/2019
"I would recommend joedeejay to anyone getting married! He was wonderful. Very responsive and flexible. Came super early to set up and make sure everything was perfect for our special day! The music was great and guest loved that he took request! 100% recommend him! Thank you Joe!"
Shelby
WEDDING 06/28/2019
"Joe was absolutely amazing to work with!!! He was so flexible, had a lot of really fun ideas, and kept our guests entertained. We couldn't have asked for a better DJ and we definitely recommend him!"
Amy
WEDDING 06/08/2019
"Joe was our Dj for our reception and did an amazing job!!! He had the dance floor full the entire night with his music selection and kept the environment so lively and fun!! He also did a great job of keeping the flow of the reception moving and accommodating any needs!! I would highly recommend him for any event needs!"
Haley
WEDDING 05/11/2019
"Joe was willing to help in anyway possible is music was amazing. If you are looking for a DJ for your special day definitely check him out you WILL NOT be disappointed."
Tiffany
WEDDING 02/10/2019
"Joe was a fantastic, and affordable DJ. We hired him to DJ our wedding in December, and have no regrets. We had positive comments from our guests as well. He was very responsive with any questions, always willing to help, and was always on time. We would highly recommend him."
Kaisey
WEDDING 12/29/2018
"Hiring Joe to DJ our wedding was one of the best planning choices we made. He was simply fantastic. Joe made the music selections very easy. He knows music, and can help you design your wedding playlist. Or, you can send him lists of your favorite songs and he will make it happen. He even found a very obscure piano solo we wanted with no problem. His equipment is top-shelf. He offers a variety of lighting options, and his rate was very fair. He's very flexible and reliable. He stayed in touch with us often leading up to our big day. Hire him with confidence, you'll be glad you did!"
Mark
WEDDING 09/28/2018
"Joedeejay was amazing! Was able to get people on the dance floor that don't even dance! Music was what we wanted! "Dancing on a cloud" effect and bubble machine are a must! Would hire again."
Jenica
WEDDING 08/18/2018
"Joe did an amazing job at our wedding. He was very enthusiastic while announcing us in and though the whole night. He did an amazing job at getting people out on the dance floor and keeping them there. Well worth the money he is an amazing dj."
Caleb
WEDDING 06/16/2018
"We had an amazing experience and our guest loved the music. Very flexible with our event schedule and super friendly. Very impressed and will be referring anyone who needs a dj to him!"
Tannis
WEDDING 12/08/2017
"JoeDeeJay really took the time to listen to our needs and delivered exactly what we asked for and then some. He's a patient person and tailors his services specifically to your event. I could not have asked for more!"
Erin
WEDDING 11/05/2017
"This was the best money spent! Joe went above and beyond to accommodate our every want and kept the rest of the vendors informed throughout the day. Best DJ ever!!"
Jacob
WEDDING 09/30/2017